Testimonials
When choosing a real estate professional, get to know their history!
Below, you'll find information that will help you get to know me better - from awards and credentials I've achieved, to references from past clients.
I consider the satisfaction of my clients to be my greatest achievement, and take pride in my high volume of repeat business and referrals.
Call me today - I'd love to add you to this growing list!
Shari and Jonard
"Jacqueline is beyond exceptional. Her years of experience, her knowledge of real estate, her connections and ability to network with others in the industry, and her incredible attention to detail are only a few things that set her apart. Jacqueline took the time to investigate all details of our pre sale purchase, from calming over the disclosure statement with us and explaining things that we did not understand, to going above and beyond and phoning local municipal works to get details on the land around our development. One thing that really stands out is that she is extremely honest and is not afraid to put the brakes on if something doesn't seem right, even if it's something that you're really hoping for. It has to be vetted and double checked and she makes sure that is done so everyone involved can be happy with the results. It was an absolute pleasure working with " Jacqueline and her level of care and concern for her clients is paramount. The relationship of realtor and purchaser goes far beyond what we expected, and it does not end with the sale. Highly recommend and would never ever deal with any other realtor. Thank you so much Jacqueline for everything you are above and beyond incredible! Thank you!
Danielle Pinoni
" I truly believe Jacqueline is the best agent in the business. Not only is she knowledgeable, personable and professional but she makes the process educational and exciting. I had a tight budget and a short timeline and Jackie worked around the clock to get me my dream home! She worked with me every step of the way and went above and beyond when she stepped up to ensure that I was getting the best possible service with mortgage brokers, home inspectors and all the overwhelming duties of a first time home buyer. Jacqueline truly is the reason I was able to score such a great deal in such a short time and I would give her a 10 star rating if I could!!"
Christine M.
"In late 2021 I decided to sell the family home in East Vancouver that my mother had purchased in 1965 and raised our large family. One never knows how emotional it is until it's your time and you must put your emotions on the back burner and walk through the process. I must say that Jacqueline did not miss one step or detail, she was always forward thinking and moved through all the steps effortlessly while keeping me informed. I want to thank you for helping not just me but my family at a very difficult time and for selling the home at such a great price and short time frame. Working with you took a huge burden off my shoulders and I thank you for that."
Ali Wennes
"Jacqueline Wennes is the best in the business.
She is honest, reliable, an advocate, a hardworking and devoted member of our community and doesn't think twice about putting her clients before herself (even if it means reading strata documents until 2AM to ensure her clients are making the most sound investment).
Jackie knows what she's doing and I don't say that lightly.
She has a knack for the industry that only comes from experience, and 36 years of real estate experience gives her and her clients that advantage.
She knows the importance of researching buildings, neighbourhoods and the market and will work tirelessly until her clients are educated, supported and prepared for the sale or purchase of a property.
She has experience with investment properties, first time home buyers, downsizing, upsizing and everything in between.
Jackie is sensitive to people's needs and the stresses that can come with the real estate market. She personally feels the impact that her clients bear and will make it a priority to ensure that they are heard and cared for. Her relationship as a realtor goes far beyond showings, filing papers and signing documents.
Jackie is not only my realtor, but I am honoured to say that she is my sister and I wouldn't think twice about recommending her to anyone looking to buy or sell in Vancouver and the Metro area.
The photo attached is of my last sunset on my penthouse rooftop before handing over the keys. Jackie helped me find the incredible space and sold it to a special buyer."
June Williams
"Jacqueline did an excellent job of selling my home in Burnaby. She was highly professional and attentive to my concerns throughout the process, was always available for consultation, responded to directions promptly, and made every effort to reach out to the broadest possible audience. Additionally, her positive and caring attitude made this challenging experience easier. I greatly appreciate all that she did to facilitate the sale of my home."
Linda Siegel
"Jacqueline Wennes was a superb realtor. She is very knowledgeable and helpful. She is also not pushy and I felt that she had my best interests at heart."
Leon Chow
"We were very fortunate to have Jacqueline as our real estate agent for our property deal and mortgage that had to be done on a very short time-line. We appreciated her professionalism, her attention to our questions, her time spent with us and most of all her guidance in safely purchasing a home in this new era of COVID. She made sure that we were always aware of the next steps and provided solutions when we ran into roadblocks. Jacqueline has definitely gone beyond what we thought most real estate agents do for their clients and we really appreciated her help and expertise and would not hesitate to recommend her to family and friends. Jacqueline, thanks for all your help in our deal and making it a great experience."
A. Delgado
"More than an agent, Jackie is a true real estate advisor. As new homeowners she was a great resource, pointing out areas of concern and potential risks. She was also outstanding at helping us navigate through all of the paperwork, inspections, condo politics etc. And with her years of experience she has a long list of contacts for anything from lawyers to tradespeople. Trust me, you want her on your team."
M. Carlo
"We connected with Jackie for our first purchase in the city. Covid made things a bit harder to navigate but she was always available & ready to look at more properties. As first time buyers our budget was a bit tight but we were able to find a property in downtown near the beach with 2 bedrooms and 2 bathrooms. I never expected to find something that had everything we wanted. We cannot recommend Jackie any higher. She guided us through everything and even got the place at below asking! Struck of luck started by getting Jackie to work with us."
Brian Har
We recently engaged Jacqueline to help us through an estate sale in downtown Vancouver. During the height of the COVID pandemic, and with us having to handle this from out of province, Jacqueline was instrumental in our successfully preparing, marketing, and ultimately selling the property. She went above and beyond in the provision of quality realtor service, including helping us to arrange trades, cleaning, and renovations, dealing with the replacement of appliances, navigating municipal and provincial tax issues, and ultimately through handling the several offers as they came in. She was always extremely responsive to questions or concerns, and very much guided us through our necessary steps in the process. Ultimately we were able to sell for above asking even with the current challenges facing the real estate market. She made a complex process easy. We would recommend her without hesitation to anyone needing realtor services in the Vancouver metro area.
Ali Cloth
"Jacqueline was recommended to me by two of my colleagues at UBC. I am so glad I took their advice! I am a first time home owner and I owe my new home to Jacqueline's knowledge of what I was looking for— and her quick and thorough review of new listings. After a few months of looking, she jumped on getting me in early to see a new listing she thought I'd like, and it checked all my boxes! With Jacqueline's assistance throughout, I put in an offer which was accepted before the open house— forgoing all the Vancouver madness that can occur with multiple offers! Additionally, she connected me with professionals she trusts and they've all been wonderful! She goes the extra mile and dots all the i's and crosses all the t's. I am grateful. She is smart, quick, attentive and supportive— I would highly recommend Jacqueline, she is an exceptional agent! Additionally, she was really conscientious as I was taking possession during Covid-19, and she had gloves and anti-bacterial wipes ready for me — pretty fantastic and thoughtful."
Teva and Emma Rothe
Our Real Estate Specialist Jacqueline Wennes "Please accept this personal endorsement of Jacqueline Wennes, Real Estate Professional Extraordinaire! Jacqueline has been our real estate representative since 2001. Since that time, Jacqueline has facilitated seven of our real estate transactions including the purchase of our personal homes, the sale of our personal home and the purchase of several of our investment properties. In all these real estate transactions, Jacqueline represented our interests with utmost professionalism, and her due diligence and focus in ensuring that our needs were met was exemplary. She truly goes above and beyond when representing her clients and her vast previous experience is clearly evident.
You can be assured that your interest will be well represented and the achievement of your goals is the top priority for Jacqueline. For this reason, we confidently endorse Jacqueline as your real estate specialist."
Jesse D. Ursulak, CPA Controller
It is our absolute pleasure to have an opportunity to recommend Jacqueline Wennes, a truly exceptional realtor. Ms. Wennes assisted my wife and I in the sale of our condo, and the purchase of a new condo. We were pleased with Ms. Wennes exceptional work ethic, as she worked tirelessly on our behalf during this process. She has a sharp knowledge of the processes, laws, and minutiae involving these transactions, and was great at explaining complicated matters to us in plain English.
While selling our condo, she made many key recommendations on how to best renovate and show our place, in addition to arranging all appointments and fielding multiple offers. We ended up selling for more money than we expect to. What could have been a stressful ordeal ended up being a fairly smooth time in our lives.
To reiterate, we are nothing but pleased with Jacqueline Wennes and her expertise, and would recommend her to everyone.
Paola Zen
"I am writing to express my pleasure and gratitude of working with realtor Jacqueline Wennes, who represented me in the sale of my home, as well as the recent purchase of my new home.
Jacqueline was extremely helpful in guiding me through the entire process of listing my home to the final sale and was always available to answer questions in a timely and professional manner. Jacqueline made the process incredibly easy and took extra steps, like giving me staging tips, having professional photographs taken as well as having a professional video made. She spent many weekends having open houses and following up with leads and always kept me up-to-date through the whole process. I was very pleased with the final outcomes—the sale of my home!
After the sale of my home, Jacqueline also spent many hours helping me search for my new home. I was very particular and she was very patient in helping me find the right place. From beginning to end, I credit Jacqueline with a smooth, stress-free home-selling and home-buying experience.
I am extremely pleased with Jacqueline and her expertise and knowledge as a realtor and would recommend her to everyone!"
Gloria Howitt
I have used Jacqueline Wennes to sell a home for my mother-in-law as well as a purchase of a new condo in the past several years.
I chose Jacqueline Wennes to help me in the purchase of a new condo and the selling of my home this past year. Jacqueline is very conscientious, detailed and motivated realtor with an excellent background and many years-experience as a realtor. Jacqueline made several great suggestions to me on the purchase of my condo and the selling of my home. All of the changes regarding upgrades on my condo turned out fantastic. I am very fortunate to have had Jacqueline by my side and I have received many compliments with the changes that we were able to make to my condo which really personalize it.
Jacqueline sold my house when the market was changing with the implementation of a 15% tax for foreign buyers. Jacqueline was still able to sell my house for top dollar in the unsettled market and in a timely way so I could complete the purchase of my condo.
I would highly recommend that you use Jacqueline Wennes for the sale or purchase of your new home. You will be glad you did!"
Judy Morrison
"It has been almost two months now since we moved to our new home in Kitsilano. I feel so at home here that I can hardly believe we ever lived anywhere else! I have intended to write to you for quite some time, but there always seems to be a long list of things to do.
Jacqueline, you were so helpful to us in our move from Burnaby to Kits. You were patient beyond belief as we negotiated the sale of our home of 25 years. You understood when we said that we had a bottom line, and that we needed to get a certain amount to make the move possible. You always got back to us as soon as we called you, no matter what the time of day or night. And you were always so positive. I swear there is no cloud in which you fail to see a silver lining. People go through a lot of emotional turmoil when they are selling a home that they have lived in for many years, and it makes a great difference when they have a realtor who is really there for them. You were really there for us, and we thank you for it.
As I look around our new home which we just love, I can't help but remember all the homes you showed us. We would just shake our heads, & you would say "Never mind, the right place will come up." It did, & we love it. We will certainly recommend your services, Jacqueline to anyone we know who want to buy and /or sell. Thank you for helping us to find our wonderful new home in Kits."
Michael Jeffery and Jennifer Philip
Working with Jacqueline Wennes was incredible from start to finish!
"As first-time home buyers, we had a ton of questions and Jacqueline was more than happy to spend the time with us to ensure we understood every step of the process. Jacqueline spent a great deal of time seeing open houses with us and giving us an idea of what to look for when we eventually started looking ourselves. On our first day meeting Jacqueline, she went with us to visit 7 homes just to get an idea of what we wanted. She took the time to carefully review any related documents (strata docs, depreciation reports, etc.) and advised us on what to look for in a solid building.
On our first attempt at an offer, Jacqueline went out of her way to meet personally with the listing agents to tell them our story and make a connection in person. Unfortunately we were outbid on that offer, but Jacqueline was always there to ensure we remained positive and stayed on track in our search.
After almost 5 months and many open houses with Jacqueline, we finally found our dream condo and it was Jacqueline's quick action that helped us secure it at a great price! It was her even quicker action that helped us also secure a hold-back for upcoming window work. Extra thanks for that suggestion Jacqueline!
We would highly recommend Jacqueline Wennes for your next real estate transaction and we will certainly be in touch with her when it comes time for us to upgrade."
Carol Van Snellenberg
"I have worked with Jacqueline on a few purchases over the years. Throughout every transaction, I have always felt that Jacqueline put my best interests first. In my recent purchase of an apartment, Jacqueline made herself available whenever we needed to go visiting, exploring different neighborhoods and property types. She answered questions in evenings, weekends or whenever we needed her advice. We always felt like we could count on Jacqueline to make sure we were well informed about the pros and cons of every property. She is very thorough in obtaining all the documents a buyer needs and doing due diligence to protect her clients from costly mistakes. Many issues we never would have been aware of became clearer to us because of Jacqueline's good counsel.
When it came time to make an offer, Jacqueline helped guide us through the process, advising on all the steps necessary to complete. Although a real estate purchase can be quite a stressful moment, I felt relaxed, knowing that Jacqueline would get us safely where we wanted to go. I would highly recommend Jacqueline for any real estate sale or purchase."
Trish Mugford
Jacqueline is a true professional. Her knowledge, diligence and respectful kindness are truly exemplary. She made every step of the listing to the sale of my mom's condo as smooth and stress free as possible. She is absolutely one of the best and I cannot recommend her highly enough!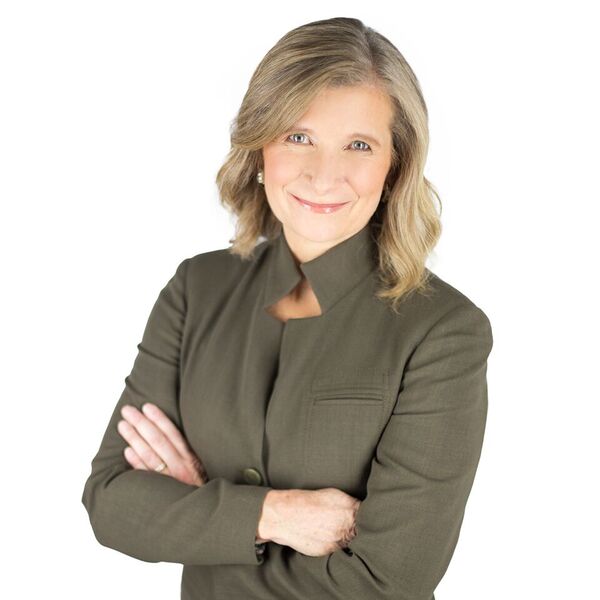 "Our first home buying experience with Jacqueline was fantastic! We are very grateful to have her as our realtor, she did a wonderful job guiding us through the whole process. Jacqueline is dedicated, hard working, very experienced agent who takes care of her clients. She always responded to our questions quickly in a professional manner and was also willing to take us to see many open houses. My wife and I would definately recommend working with her agan in the future!"
-Sam & Cheryl